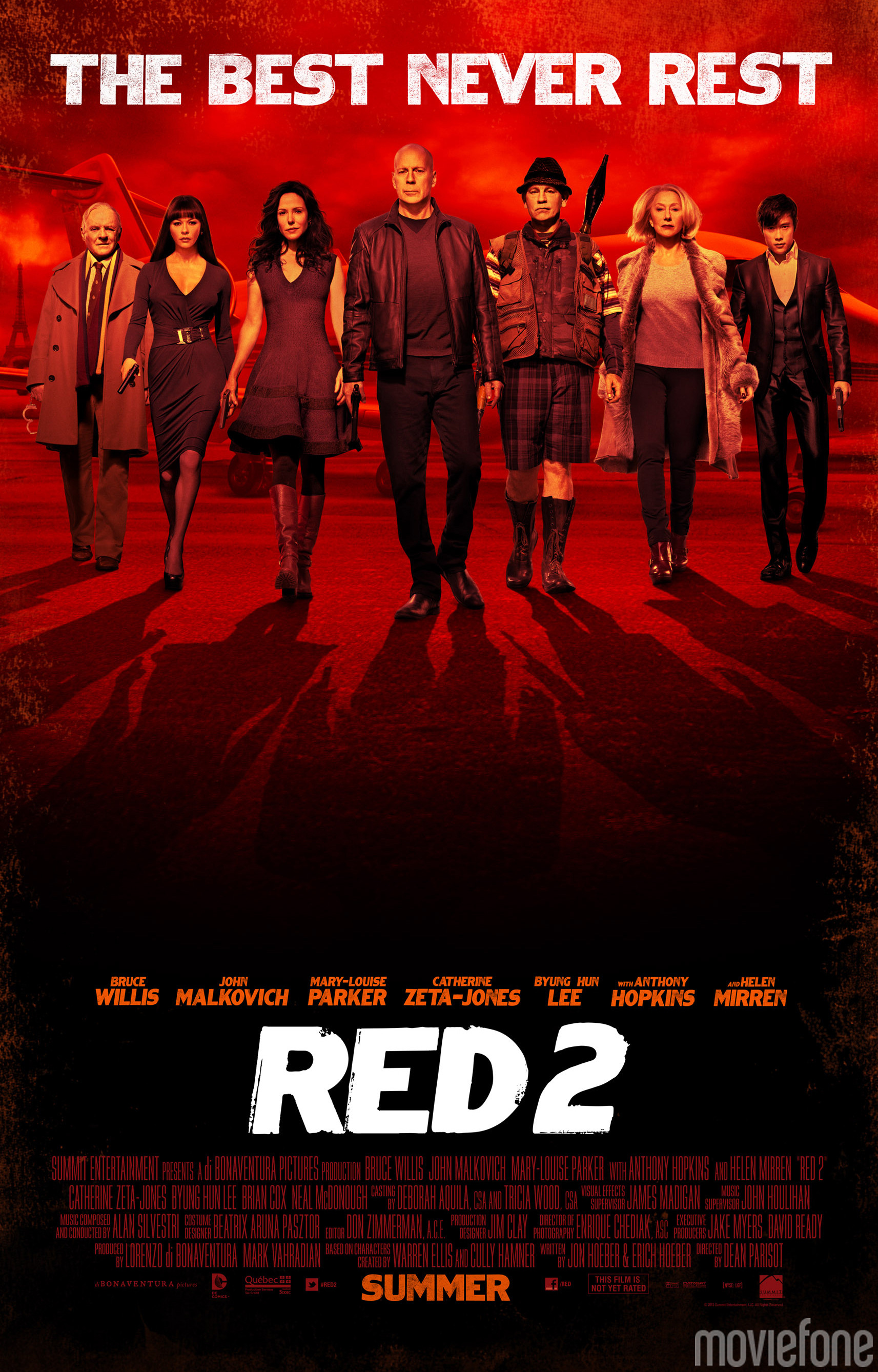 Red***
Regie: Robert Schwentke (Flightplan)
Met Bruce Willis, Helen Mirren, John Malkovich, Morgan Freeman, Brian Cox, Karl Urban, Mary-Louise Parker, …
Speeltijd: 111′
Ga kijken als je hield van Knight and Day.
Het verhaal: Frank Moses is een R.E.D. (Retired and Extremely Dangerous) of beter gezegd een gepensioneerde CIA-agent die in contact komt met Sarah, een jonge vrouw die op zoek is naar avontuur bij een nieuwe man. Terwijl Frank Sarah gaat bezoeken in Kansas, worden er verschillende pogingen ondernomen om hem te doden, waardoor Frank op zoek gaat naar oud-collega's Joe, Marvin en Victoria om de boel te onderzoeken.
Ons verdict: Deze film geïnspireerd op een stripverhaal van DC Comics stond bij MoviePulp hoog in de vaandel, vandaar deze vroege filmrecensie (in de Verenigde Staten is de film reeds gelanceerd, in België zal hij pas in december verschijnen). Red is een leuke actiefilm die qua sfeer laat terugdenken aan Knight and Day, film met Tom Cruise die nog maar net uit de cinemazalen is. De surplus tegenover Knight and Day is de ervaren cast Bruce Willis, Helen Mirren, John Malkovich en Morgan Freeman. Weliswaar komen hun kunsten niet echt op de voorgrond in Red vanwege de licht verteerbaarheid van de film. Vooral John Malkovich levert de beste prestatie door zich voor te doen als krankzinnige spion. Red bevat eveneens een aantal toffe shots zoals o.a. de scène waarin een kogel van een Colt tegenover een bazooka wordt gezet, scène waarin Frank Moses uit de auto stapt om een CIA-agent aan te vallen, etc.
Kortom, wie van actie met een tintje komedie houdt, zal Red zeker en vast entertainend vinden. Bekijk onderaan een aantal leuke clips uit de film (LSD, Restless, Girl Time en Shipyard):