De uitbundige James Gunn, regisseur van Guardians of the Galaxy 1 & 2, is ontslagen door Walt Disney Company. Dat maken beide partijen vandaag bekend. Gunn staat erom bekend om uitbundig te reageren op reacties van stripboekfans op social media en dat lijkt hem de das te hebben omgedaan. Er zijn nl. oude tweets opgedoken van de regisseur waarbij hij lacht met zaken zoals verkrachting & pedofilie.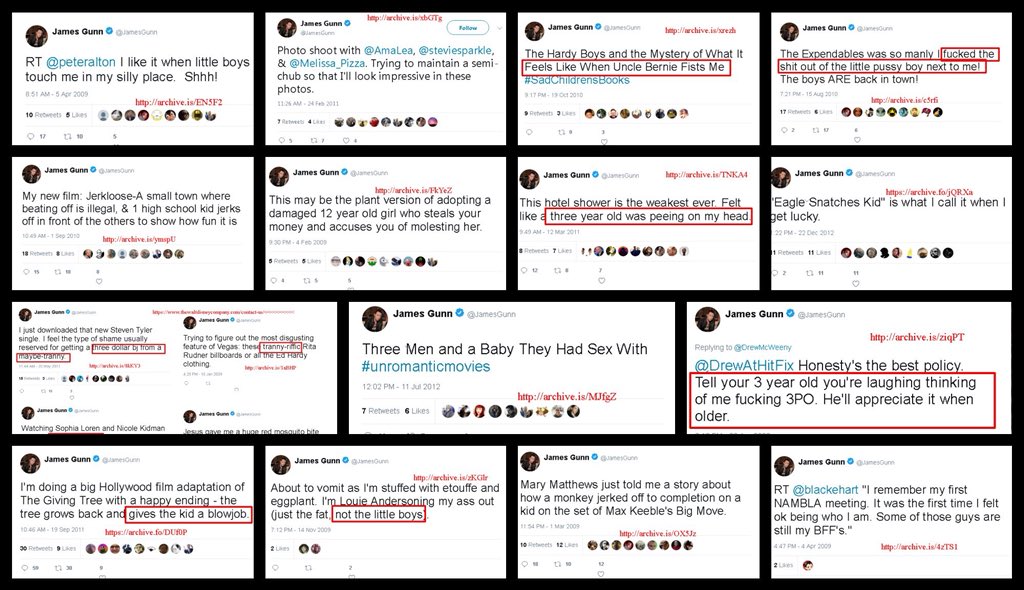 De filmmaker reageert zelf door te vertellen dat hij gezien wordt als iemand die controverse opzoekt als komedian:
"Many people who have followed my career know when I started, I viewed myself as a provocateur, making movies and telling jokes that were outrageous and taboo. As I have discussed publicly many times, as I've developed as a person, so has my work and my humor. It's not to say I'm better, but I am very, very different than I was a few years ago; today I try to root my work in love and connection and less in anger. My days saying something just because it's shocking and trying to get a reaction are over."
Echter wil Disney hier niets van hebben, want Alan Horn, voorzitter van Walt Disney Studios zegt:
"The offensive attitudes and statements discovered on James' Twitter feed are indefensible and inconsistent with our studio's values, and we have severed our business relationship with him."
Met het ontslag verliest Disney één van de toonaangevende regisseurs bij Marvel. Hoe het verder moet met Guardians of the Galaxy vol. 3 is een raadsel.
Guardians of the Galaxy-acteur Dave Bautista lijkt de regisseur bij te staan in zijn pleidooi om zich te excuseren:
I will have more to say but for right now all I will say is this..@JamesGunn is one of the most loving,caring,good natured people I have ever met. He's gentle and kind and cares deeply for people and animals. He's made mistakes. We all have. Im NOT ok with what's happening to him

— Dave Bautista (@DaveBautista) July 21, 2018