Operation Finale ***
Regie: Chris Weitz (The Twilight Saga: New Moon, The Golden Compass, About a Boy)
Met Oscar Isaac, Ben Kingsley, Melanie Laurent, Nick Kroll, Michael Aronov, Joe Alwyn, Lior Raz,…
Speeltijd: 122′
Ga kijken als je hield van Munich & The Promise.
Het verhaal: Een team van Mossad wordt aangesteld om één van de vreselijkste generalen van Adolf Hitler te ontvoeren uit Argentinië en naar Israel te brengen om terecht te staan voor de gruwelijke daden van de Reich.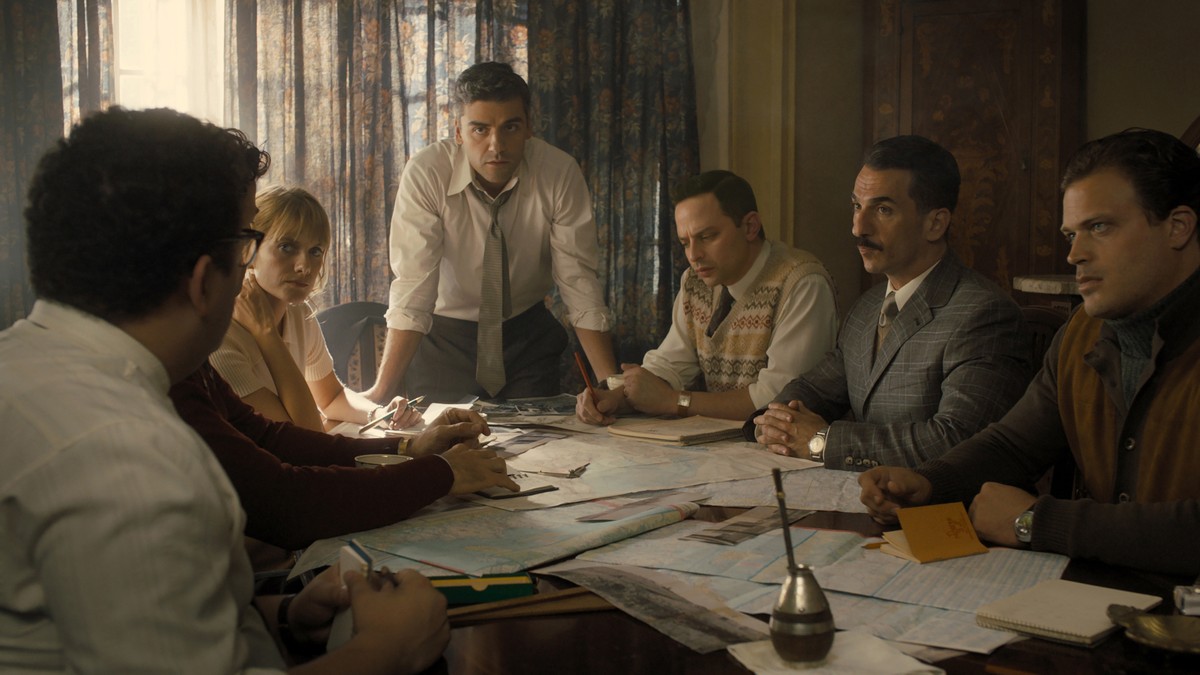 Ons verdict: Dit weekend blijven we in de nazi-kringen, want voor The Man in the High Castle S3 gaf Netflix woensdag ook de nieuwe film Operation Finale vrij. Met Operation Finale door regisseur Chris Weitz die met films zoals The Twilight Saga: New Moon, The Golden Compass & About a Boy een wisselend repertoire heeft, bevestigt de trend dat hij aan de betere hand is na het schrijven van de voortreffelijke screenplay van Rogue One. Met Operation Finale legt hij een solide prestatie neer, hoofdzakelijk dankzij karakterkoppen zoals Oscar Isaac, Ben Kingsley & Melanie Laurent die uitstekend acteren. Echter bevat Operation Finale maar weinig echt spannende momenten en gebeurt er doorheen de film in se niet al teveel. In het vervolg moeten ze Matthew Orton misschien wat meer informatie geven als een A4'tje dat gelezen kan worden op Wikipedia. De cinematografie en sixties enscenering laten tot slot terugdenken aan het heerlijke Munich door Steven Spielberg.
Kortom, Operation Finale doet wat het hoort te doen, maar verwacht er geen Munich van.
Samenvatting van recensie
Recensent
Datum
Naam van film of serie
Operation Finale recensie op Netflix België
MoviePulp Rating